Connect to You Costa Rica Ocean Retreat
April 18-25, 2020 with Deva & Eaden Shantay
Explore, Nourish & Deepen at a week-long retreat led by Deva & Eaden Shantay of True Nature Healing Arts, at Blue Spirit Yoga & Meditation Retreat Center, in Nosara, Costa Rica (one of the world's 5 Blue Zones). Blue Spirit is perched on a hilltop overlooking the Pacific Ocean and a three-mile stretch of pristine beach that serves as a protected turtle refuge.
The breathtaking environment, subtropical climate and healing energy of the Nosara Community offer the ideal surrounding for this deeply nurturing experience. Deva and Eaden chose Blue Spirit because the values are similar to their Colorado Sanctuary, True Nature Healing Arts. Blue Spirit prides itself on being a place for personal growth, spiritual transformation and environmental sustainability.
Throughout the week, we will explore the deeper meaning of yoga and its application to daily life. Experience practices and teachings for greater awareness and healing on all levels - body, mind and spirit and the perfect balance of rest and relaxation.
Connect with your true self.
"You will wake up each morning to the sound of howler monkeys, enjoy breathtaking sunsets, swim in the pristine ocean, walk on the beach and nourish yourself with delicious organic meals prepared with love."
Experience
In addition to the practice listed below, there will be ample time each day to enjoy all that Nosara has to offer including: excursions (booked through Blue Spirit), time on the beach or in the surf, afternoons by the infinity pool and luxurious spa treatments.
Twice Daily Yoga Asana (Active Morning Practice & Gentle Afternoon Practice) Meditation

Yogic Breath (Pranayama)

Yoga Philosophy

Mantra/Chanting

Journaling

Intuitive Guidance & Energy Healing
Retreat Includes
The price of your retreat includes twice daily yoga & meditation practices, 3 gourmet meals per day, world-class lodging (with A/C), airport transfer to/from Blue Spirit Gratuity for the staff at Blue Spirit Direct, and beach access.
Not Included
Flights to/from Costa Rica are not included. Optional Spa Treatments/ Excursions (horseback riding, surfing, kayaking, zip-lining, etc.) are not included.
Sample Schedule
7am Optional Sunrise Activities 8-9:30am - Breakfast
9:30am-12pm Morning Session 12-3:30 - Lunch/ Break
3:30-5pm Afternoon Session 5-6:30pm - Sunset
7-8pm Dinner
8-10pm Evening Ceremonies
Getting to Blue Spirit
There are two international airports in Costa Rica: Liberia International Airport (LIR) and San Jose International Airport (SJO). It is recommended that you fly into Liberia Airport. Shuttle transfers to/from Liberia Airport are included in your stay. An alternative option is to take a 40min domestic flight between San Jose and Nosara Airports (20min from Blue Spirit)
Your stay at Blue Spirit includes three delicious consciously prepared meals a day. All meals are gourmet vegetarian. A few times each week they will serve fresh, locally caught fish. The daily lunch and dinner buffet includes a Pure Food Option, offering greens, grains and legumes without oils or seasonings. Blue Spirit purchases their food from local farmers and organic produce when available.
Superior Ocean views, Private Bath, King size bed
$3,675 per person single occupancy SOLD OUT
$2875 per person double occupancy SOLD OUT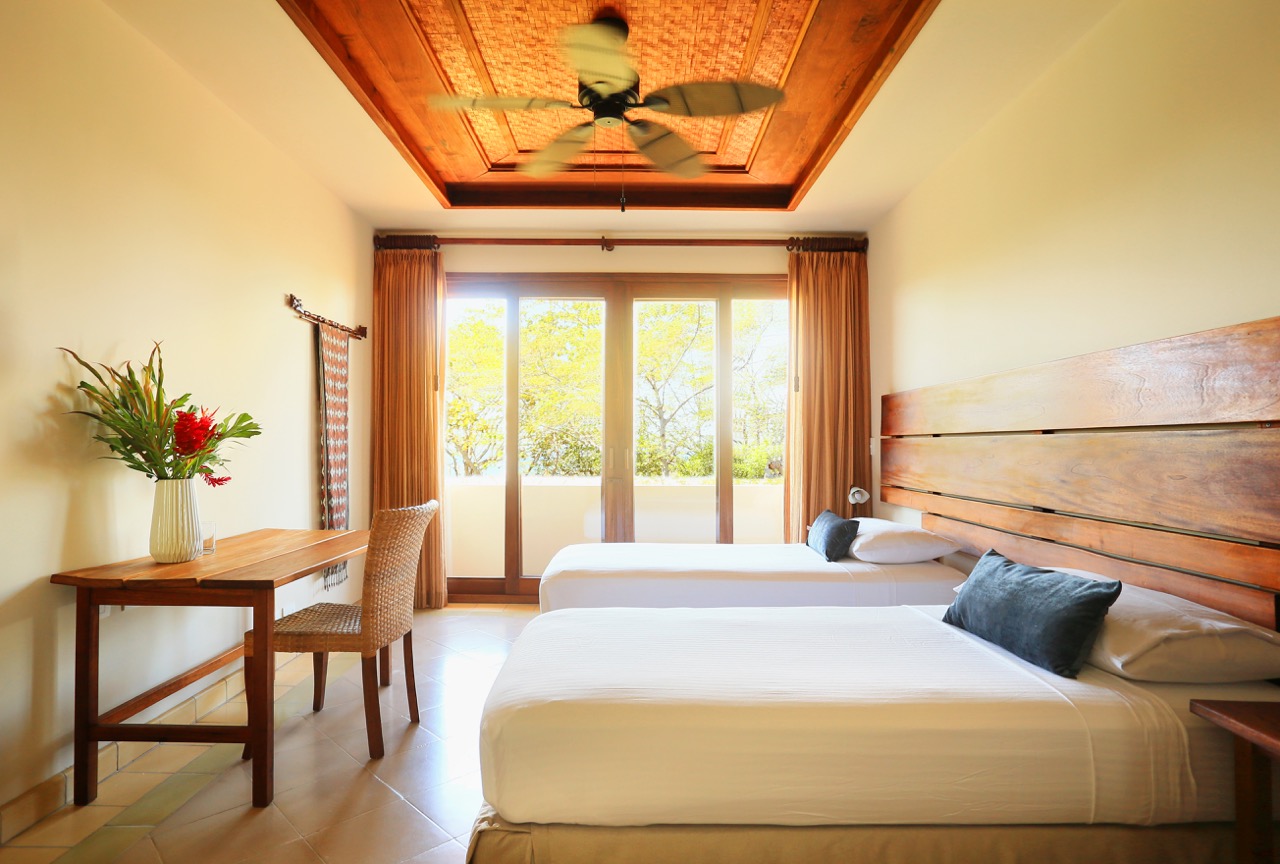 Private Bath, King size bed or 2 Twin beds
$3,275 per person single occupancy SOLD OUT
$2,675 per person double occupancy SOLD OUT
Mountain View Room with A/C
Private Bath, King size bed or 2 Twin beds
$3,175 per person single occupancy
$2,575 per person double occupancy
Pacifico Cottage with A/C
Private Bath, Queen size bed for Single or Couple
$3,175 per person single occupancy SOLD OUT
$2,525 per person double occupancy SOLD OUT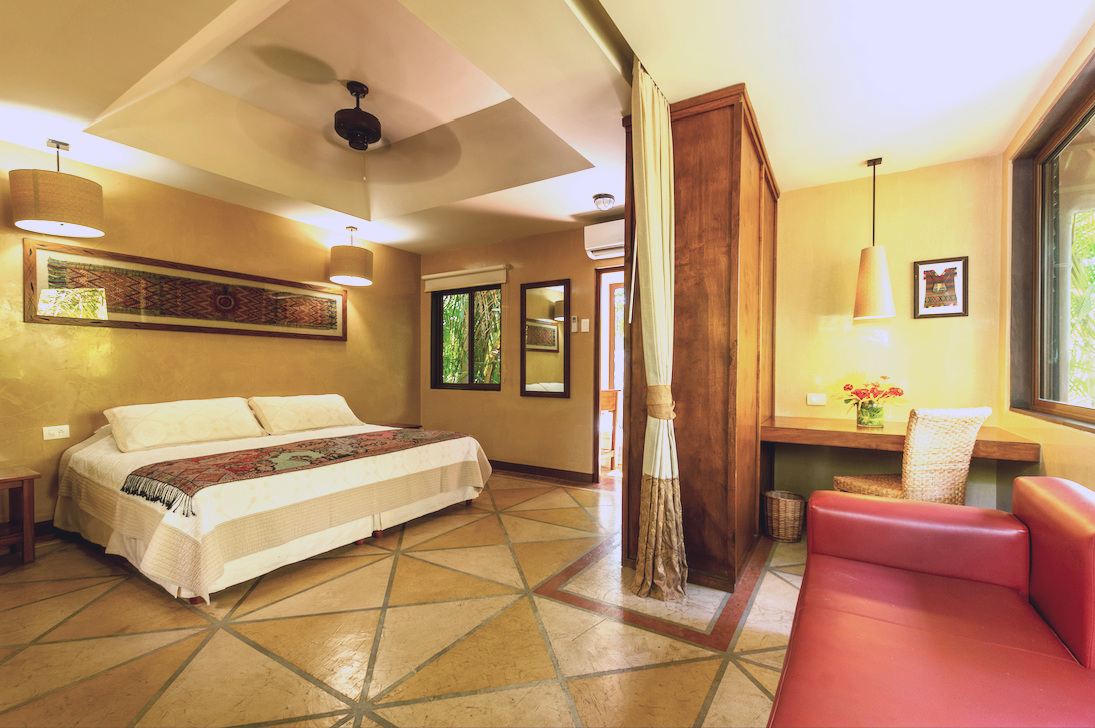 Private Bath & King size bed or 2 Twin beds
$3,045 per person single occupancy
$2,545 per person double occupancy
Payment & Refund Policy
Payments
A deposit of $500 is required to reserve your room. This amount will be deducted from the total retreat cost. The remaining amount will be due by October 1st, 2019. Don't wait, room availability is limited and to secure the accommodations you prefer, you must pay in full.
Refunds
We can issue refunds minus the deposit amount ($500) before January 1st, 2020. Due to the arrangements made with the retreat destination, we are not able to offer any exceptions.